Bashall Barn wedding. Katy and David
'These are amazing - thank you so much!!! Literally can't believe how incredible they are - we love them!'

Katy

'Thank you Dave @davidscholesphoto and @rtpfilms75 for making David and Katy's wedding so special. You work so well together, you're a class act. I feel so sad I've no other sons to get married so we could do it all over again. Can't wait to see the photos and the film. Thanks again'

David's mum
Katy & David's 'summer' wedding at Bashall Barn, Clitheroe
What. A. Day.
I'd been looking forward to Katy and David's wedding at Bashall barn for ages, and for a few different reasons. First and foremost because they are *such a lovely couple and loads of fun. But also because ALL their family and friends are too!
I first met them all a couple of years ago when David was the best man for his brother Michael as he married Kimberley at Browsholme hall and Tithe barn just down the road from Bashall (You can see that here…) That was one heck of a wedding too, so I had absolutely no doubt whatsoever that today would be just as awesome and I couldn't wait to see them all again. And just like at Kimberley and Mike's wedding I was working with my good friends Roland and Lisa from RTP films and we were all made to feel like part of the family.
The other reason I had been looking forward to Katy and David's wedding is that I was finally getting to work at the beautiful Bashall barn again. Despite living literally two minutes drive down the road It's been about 3 or 4 years since I was last here and it's a totally different venue now than it was then. It was cool when I was last here, but it's on a whole other level now that the family who own it and their team have transformed it into a sort of custom built wedding venue with delicious food from local produce (we were treated!) and my favourite view in the whole of the Ribble valley.
Getting ready at the family homes
As both Katy and David's families live in Sawley, it was easy to go between the houses to photograph them getting ready. It's so clear to see how the families have become really good friends and added to the celebrations of the day, and we were made to feel so welcome and part it. Both homes had fantastic natural light which made capturing all the moments a joy.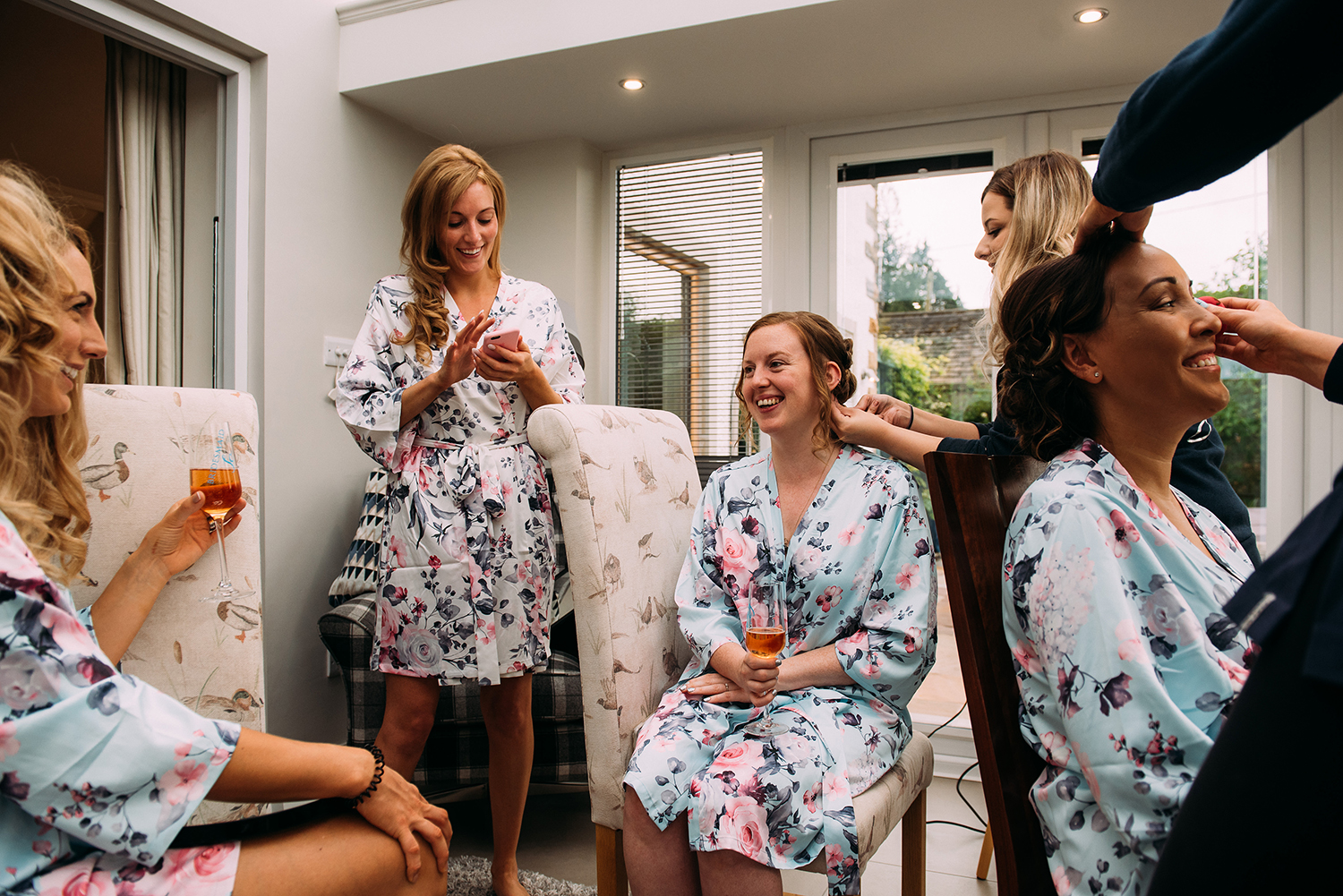 A beautiful (not quite) summer wedding ceremony
Oi summer! What's going on? Wake up!! It's the middle of June and you were supposed to be up weeks ago!!
Jokes aside, whatever the weather, your wedding is the best day ever. Fortunately, Bashall barn is one of those venues that whether you get sun, rain, or snow it's not going to make any difference to how much fun you have. If you're lucky enough to have good weather, the Bashall Brook room has huge bi-folding glass doors that open up onto the balcony and make you feel like you're sat in the middle of the valley surrounded by the stunning views of Kemple end. If it's a bit wet, like on Saturday, the rooms are so light and airy that you still get the outdoor feel, and there are so many places for photographs from the paths and fields surrounding to the now iconic cow shed… Plus there's a really cool Gin bar, so err, there's that too.
An incredible sunset over Kemple end
After the drinks reception and wedding breakfast (with absolutely hilarious speeches!) the rain had cleared up and the sun was starting to burst through the clouds. Everyone couldn't wait to get outside, and after finally getting their chance to throw confetti on the newly weds, the guests moved on to the vast out door terrace for more drinks as we went down to the pond in the fields below to make some pictures just of the two of them while they took it all in - including the sunshine.
By the time we had got back up to the balcony the rain was long forgotten, and we had the most gorgeous sun light. As I mentioned earlier, Bashall barn boasts some of the most stunning views around and I was so glad that Katy, David and their guests got to take them in as the clouds in the sky grew more and more red. It was now party time!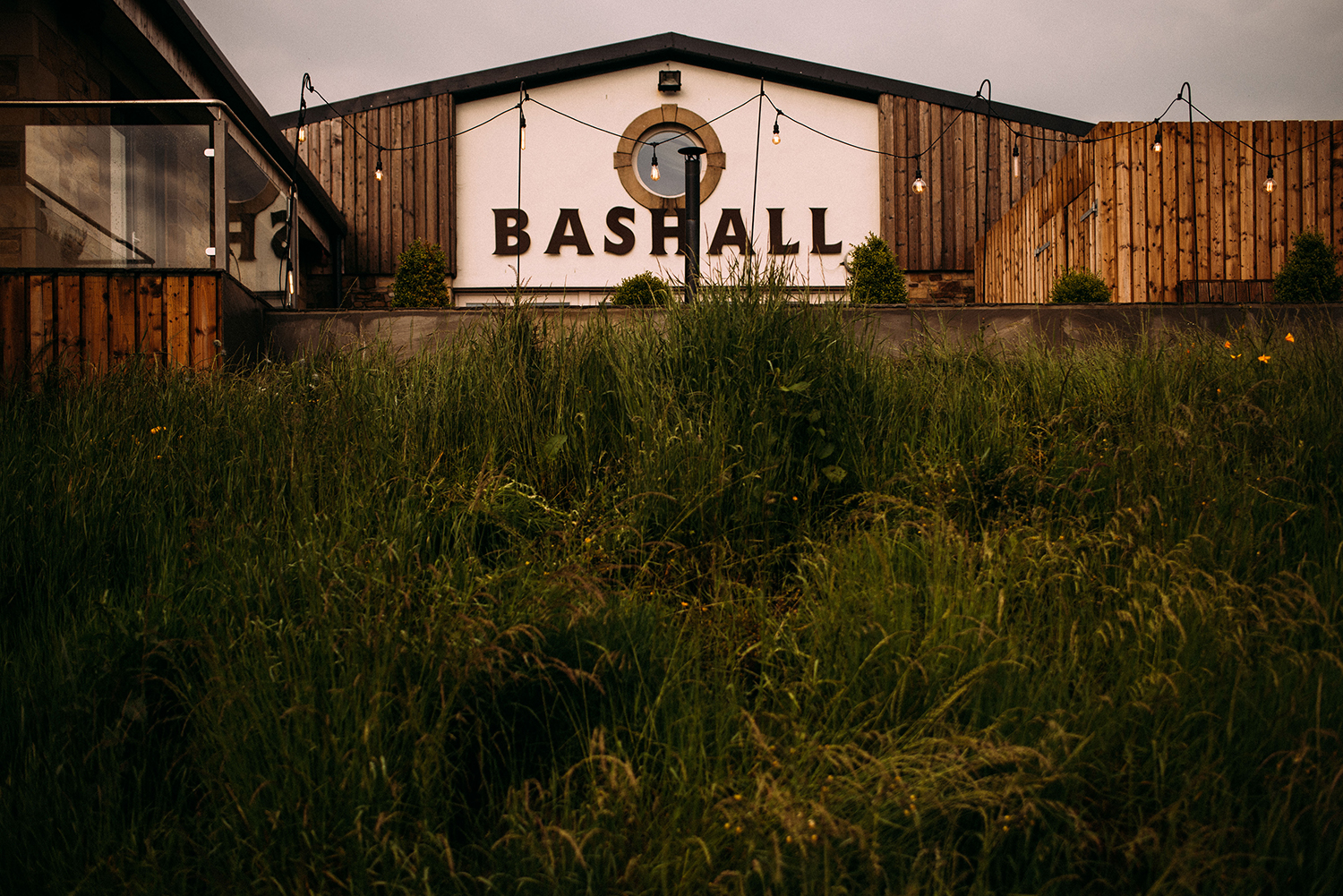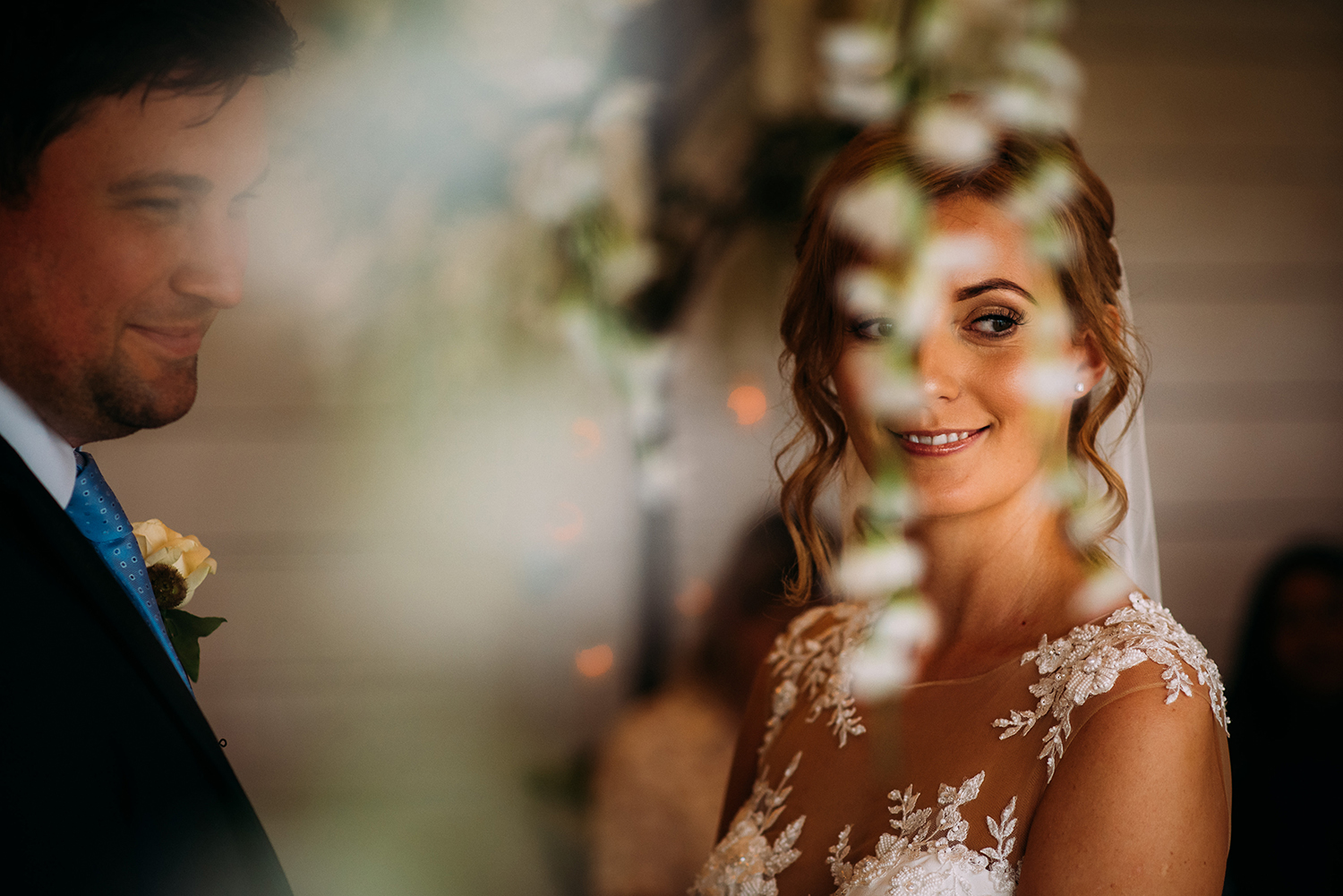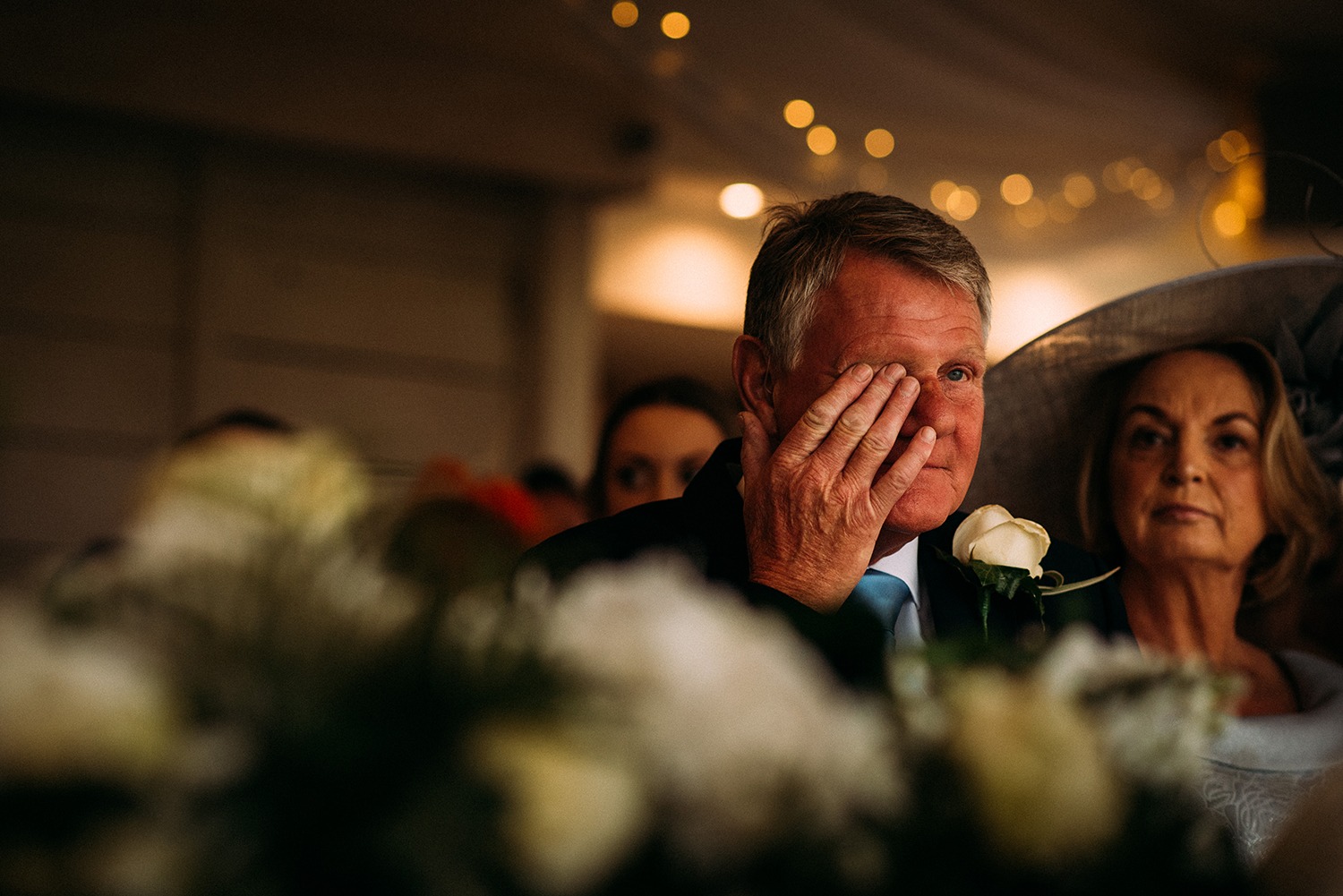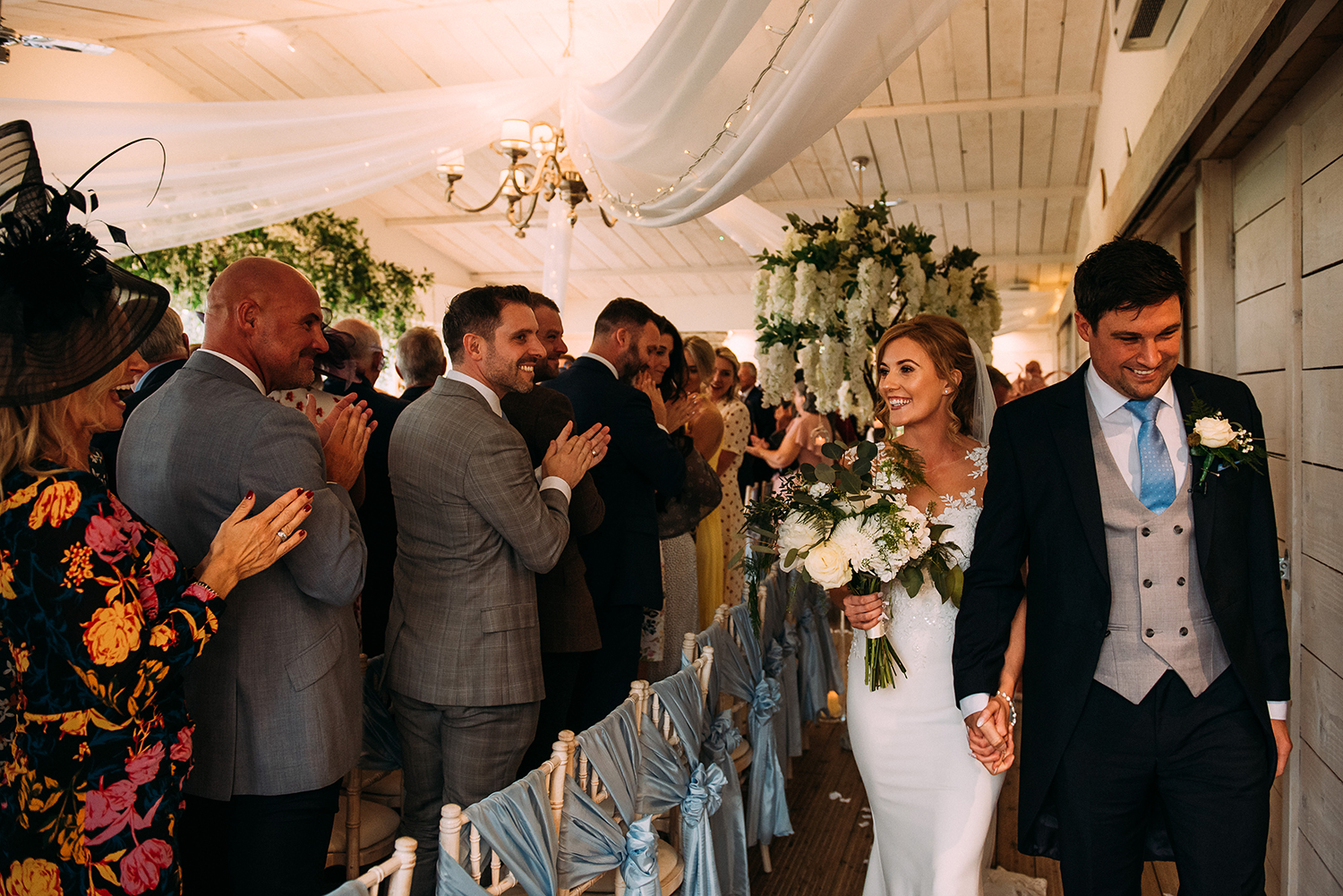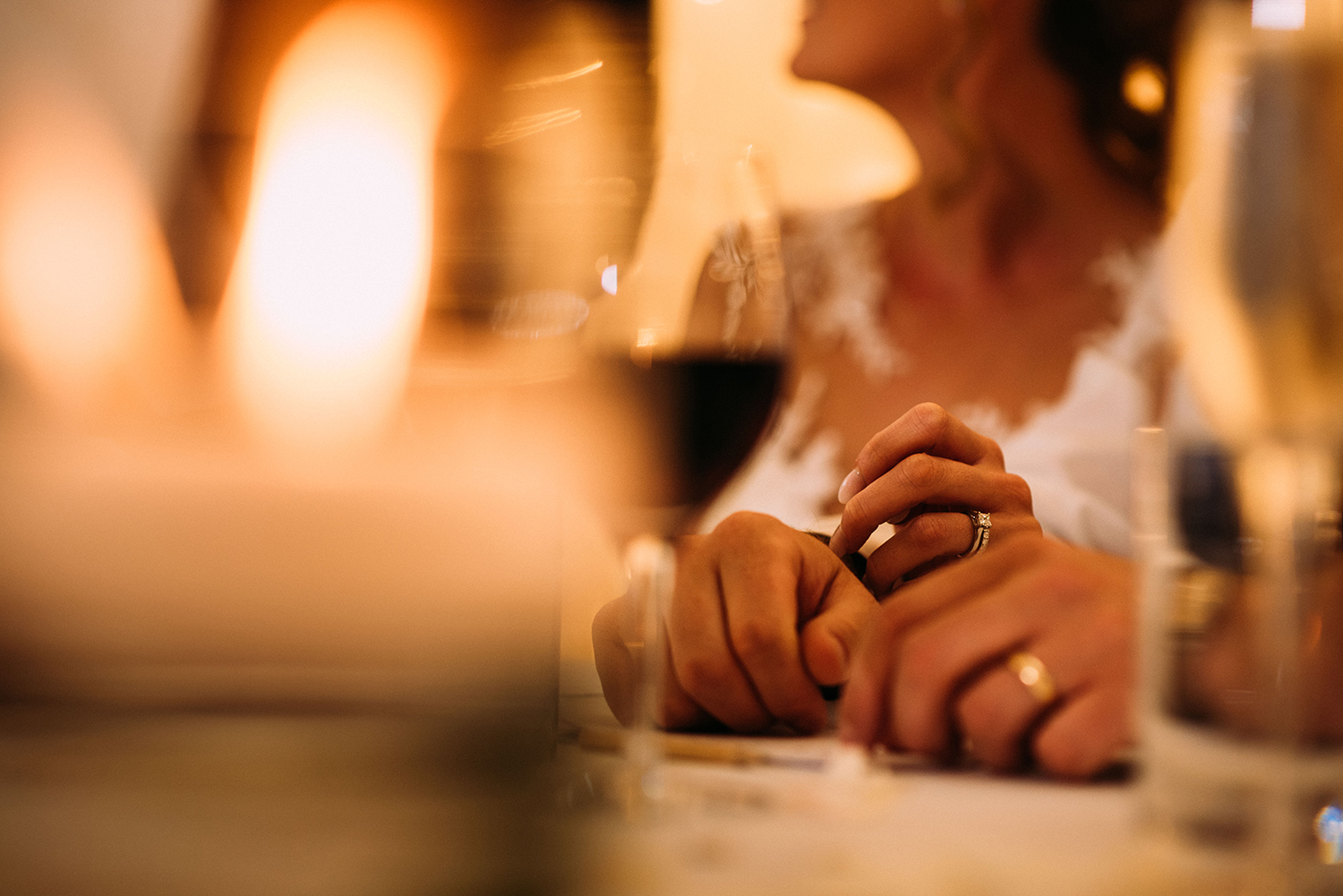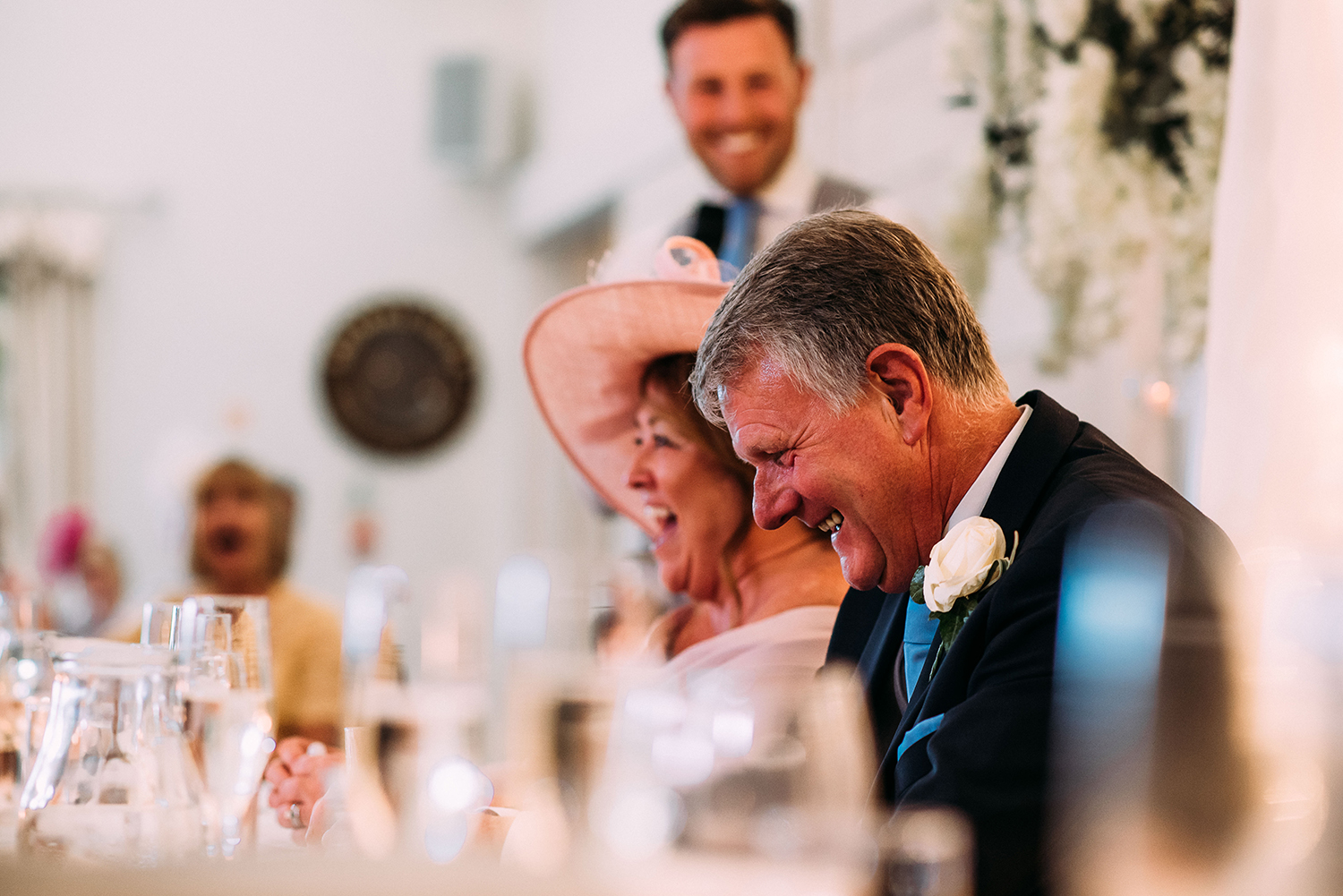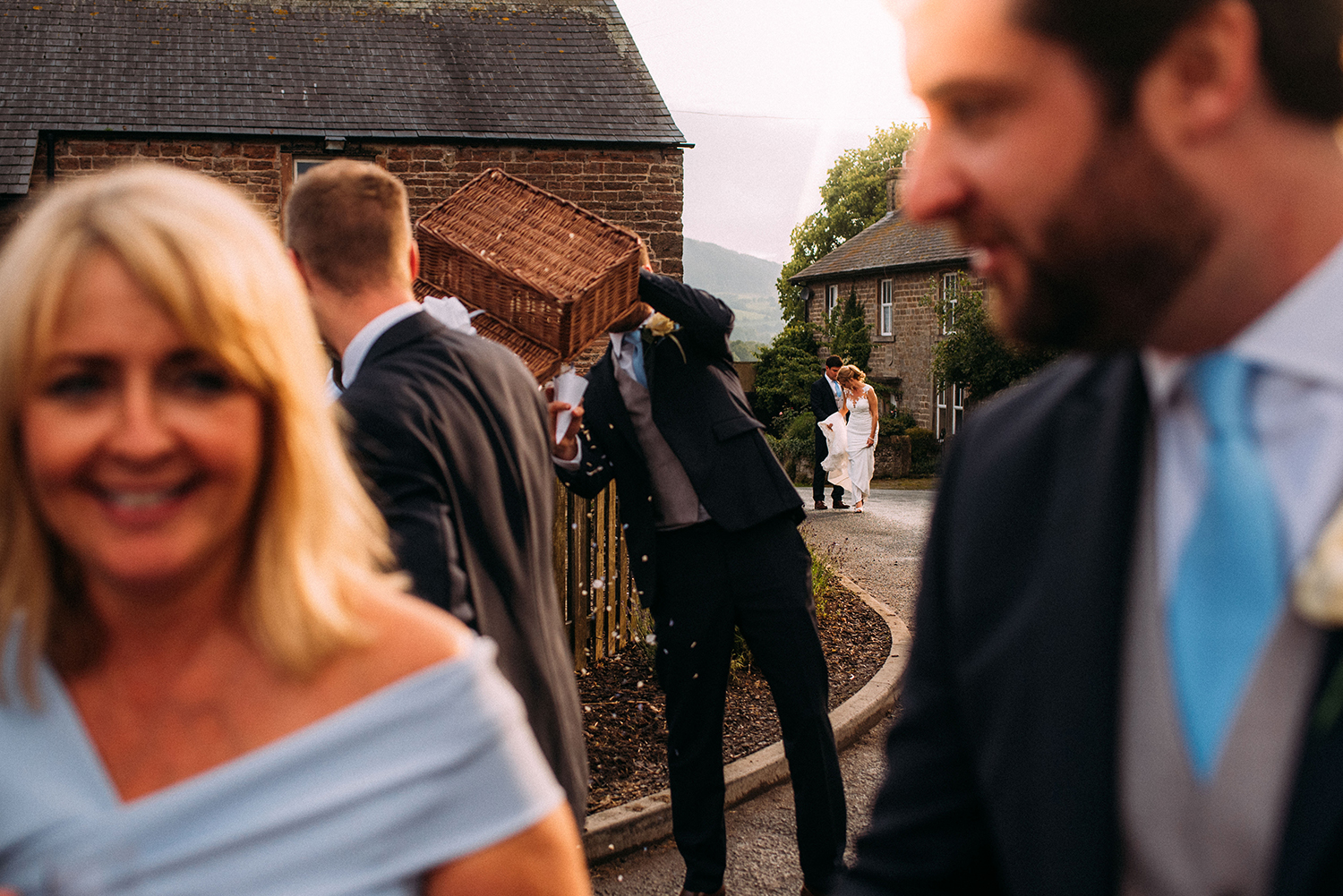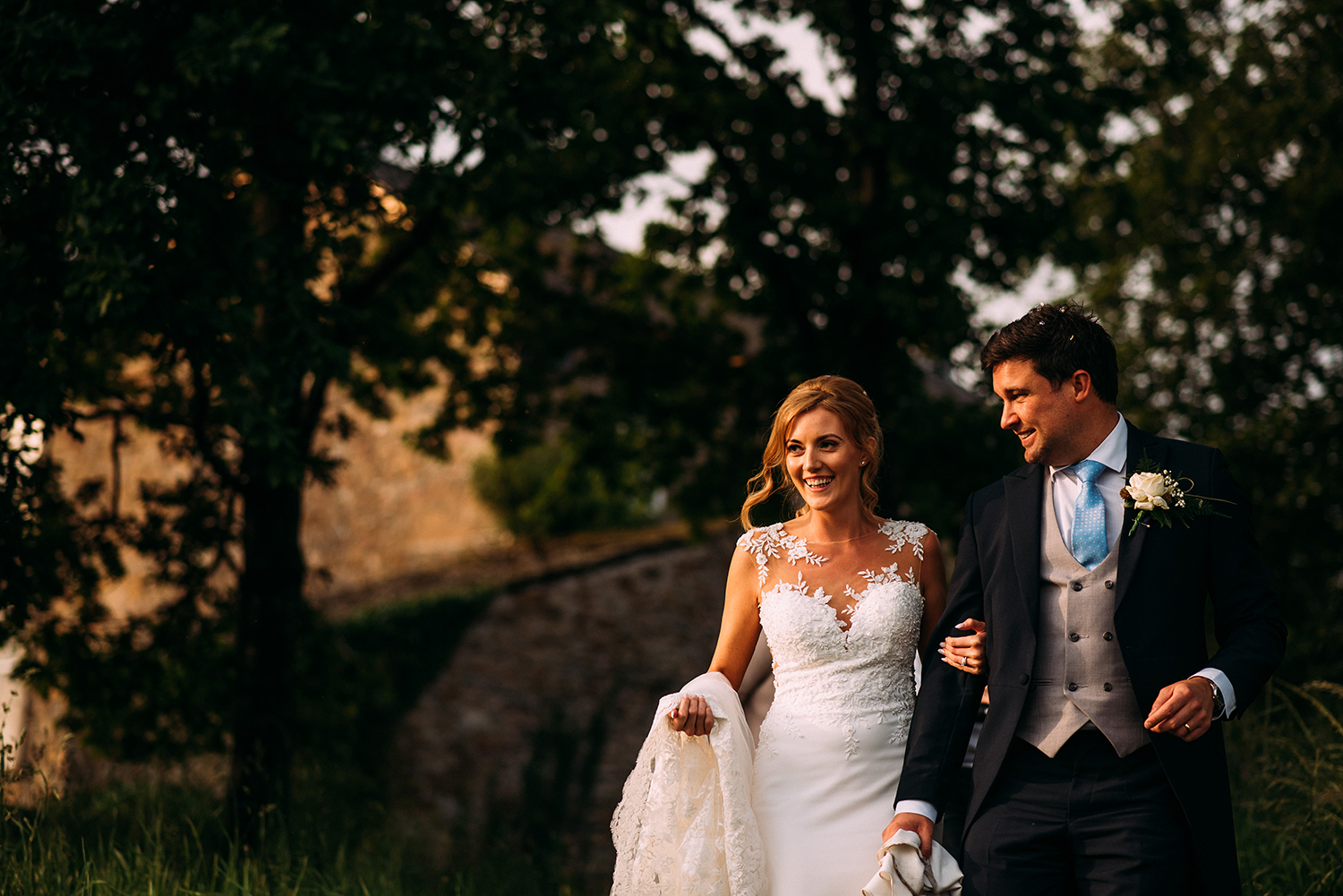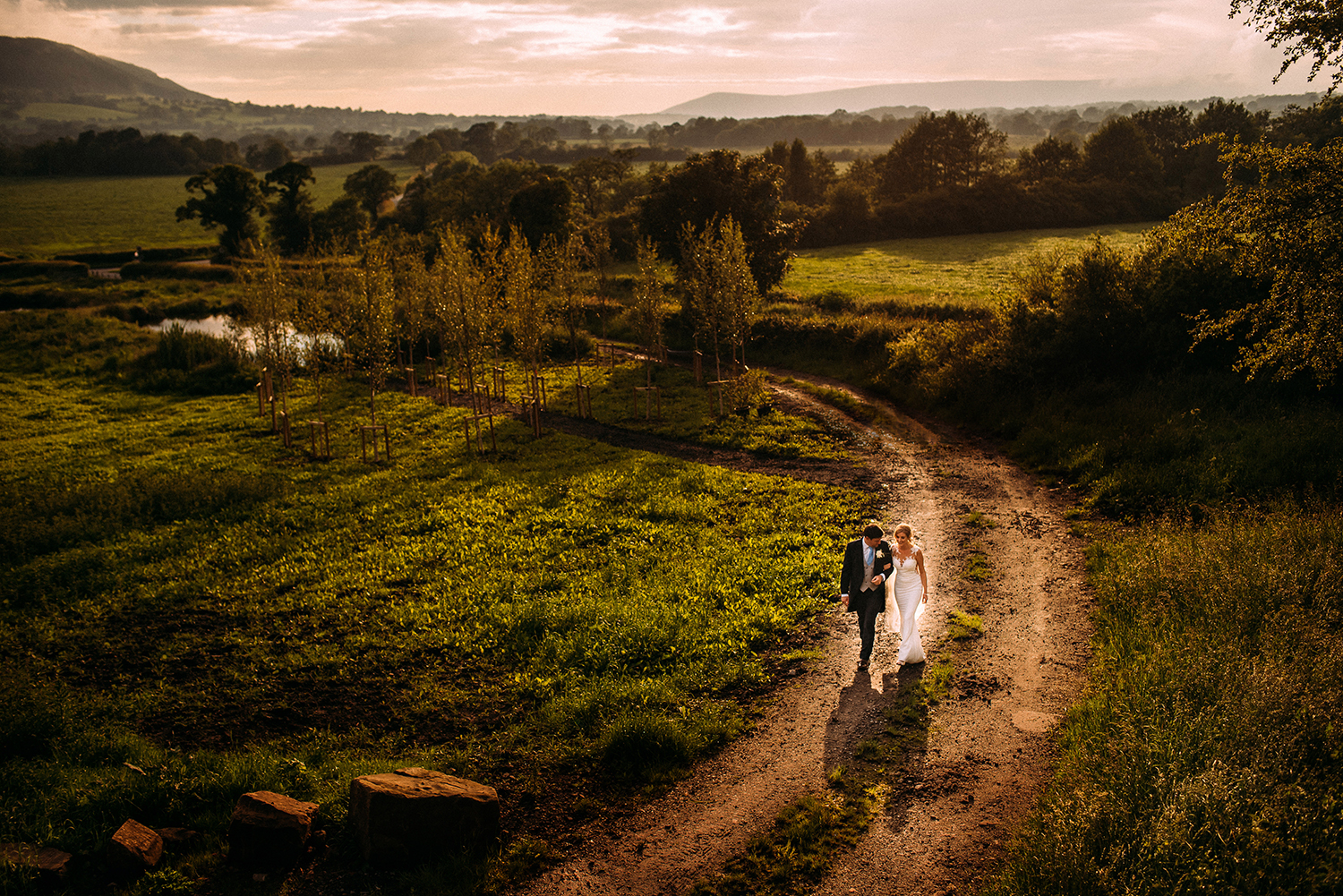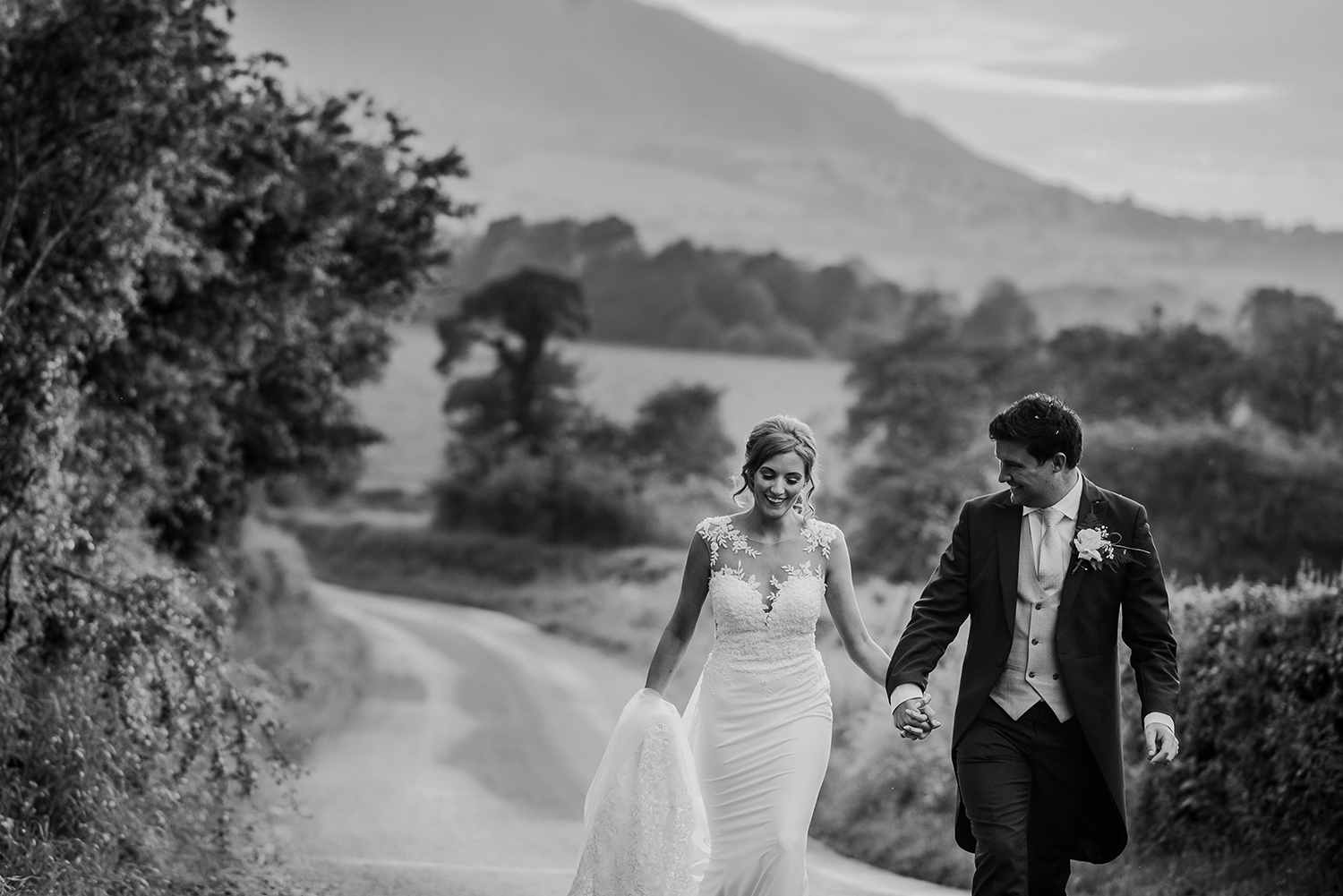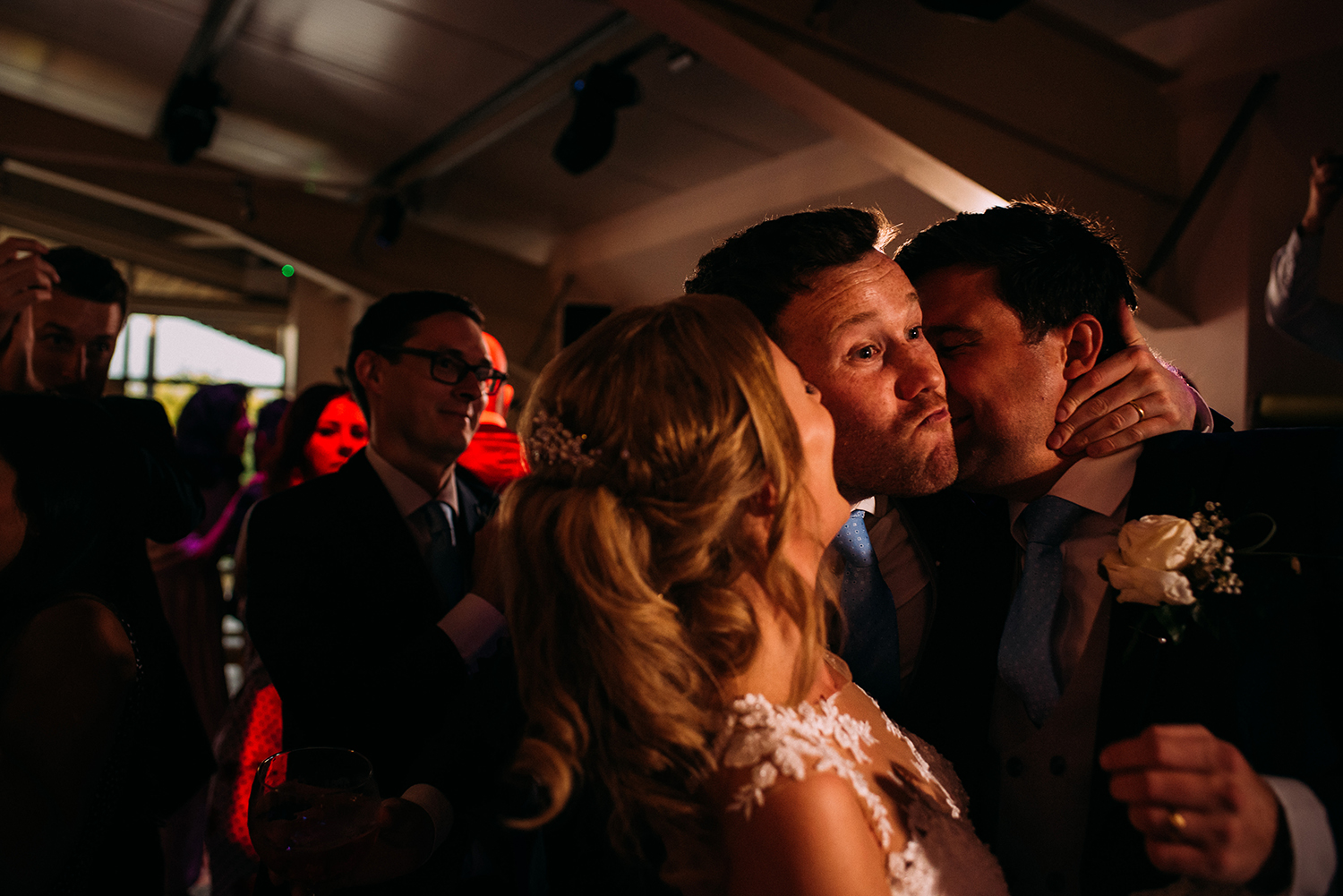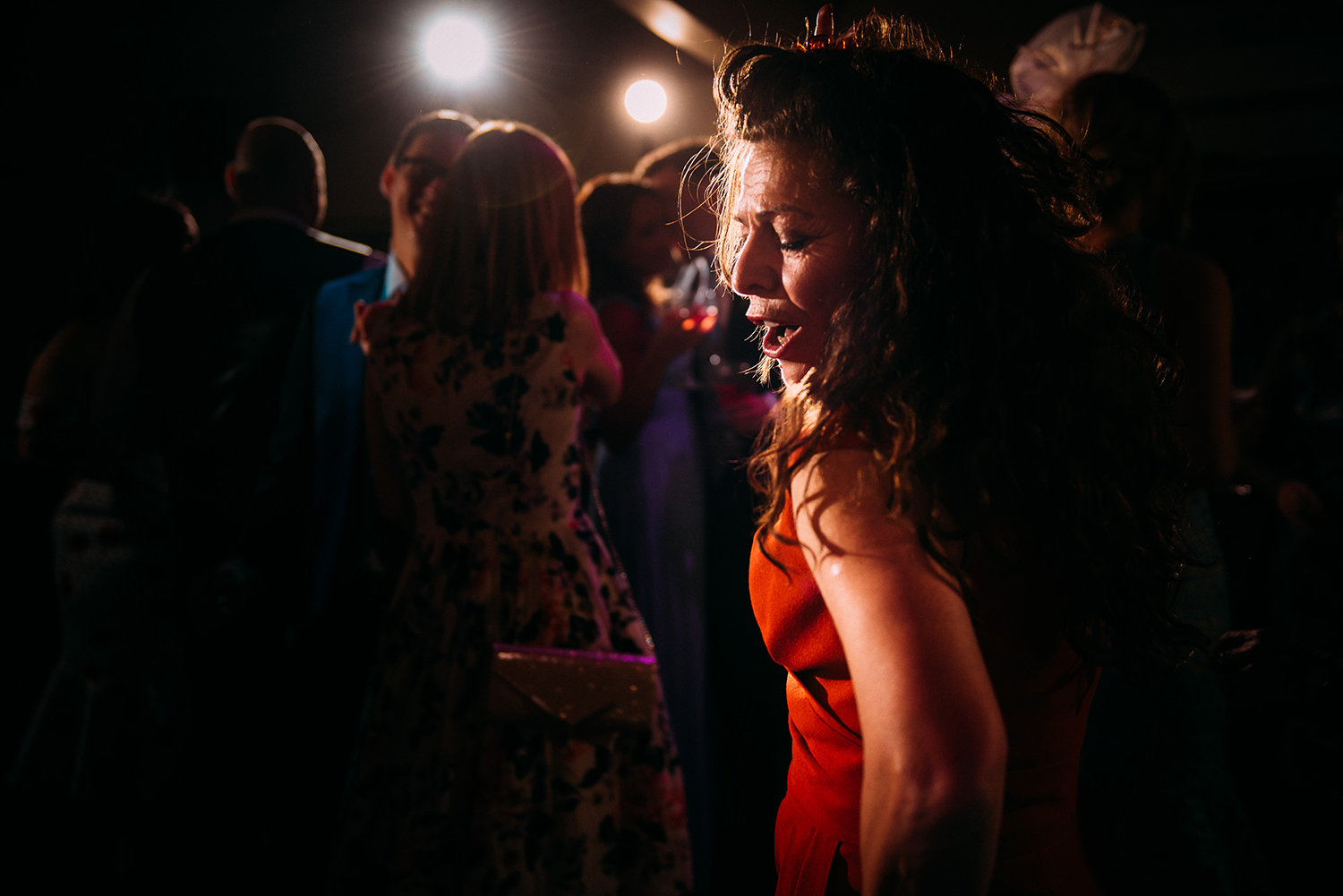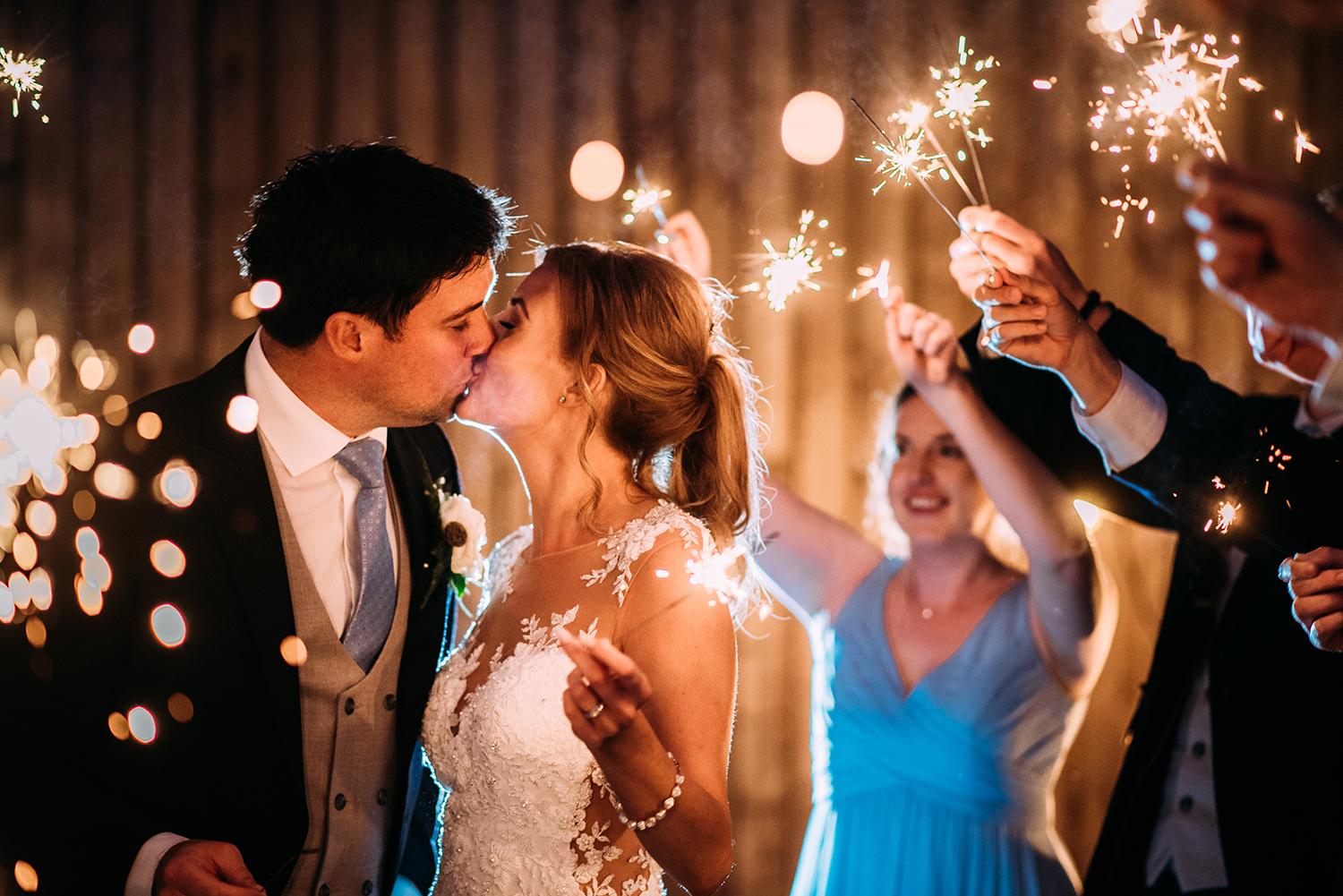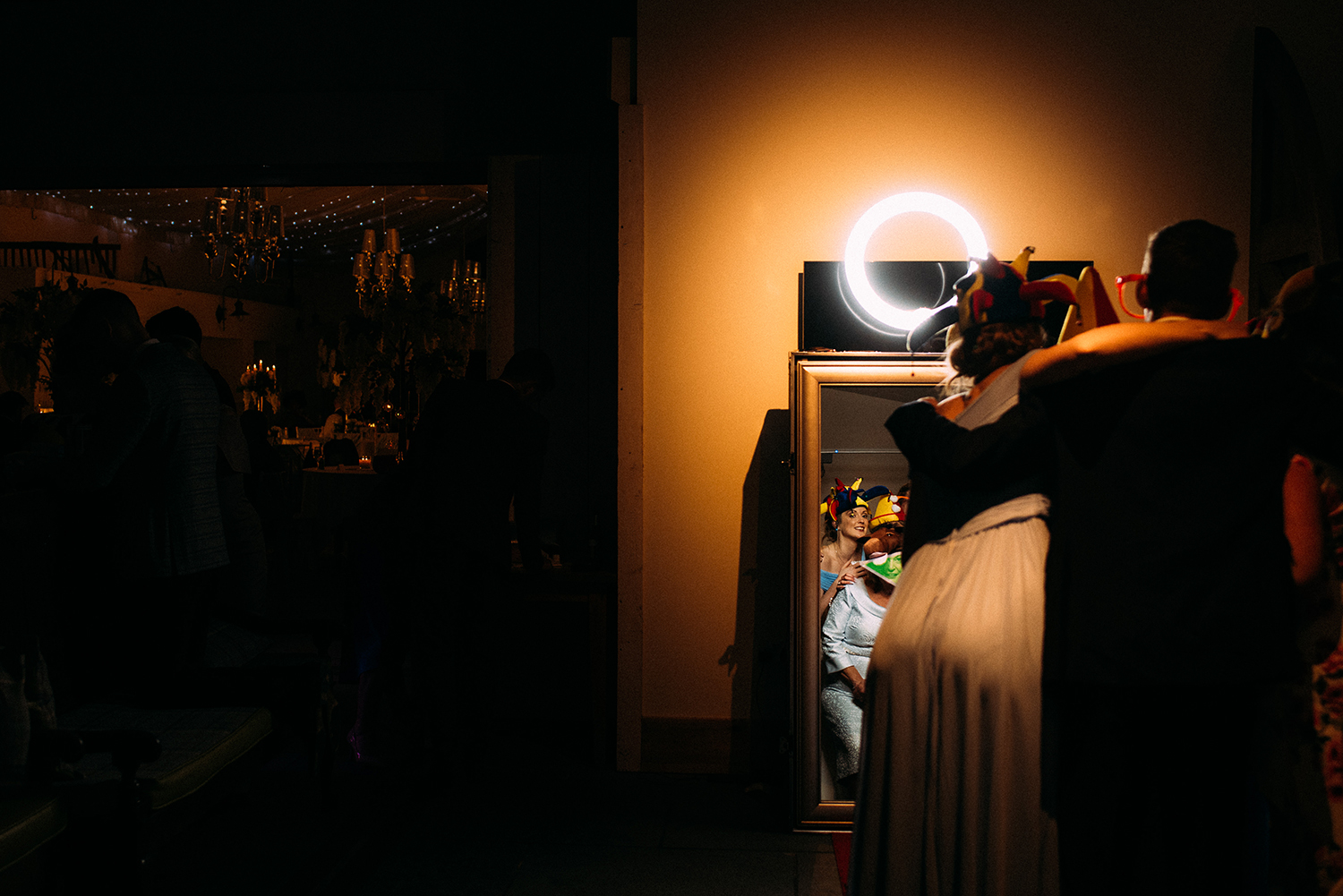 Another great thing about Bashall barn is how seemless the day flows. The venue is split into sections for the day; the ceremony in the Bashall brook room, into the room where the wedding breakfast is, and then into the bar and dance floor area. Each is revealed as the day goes on. Most venues haven't got the option to do this and have to keep turning the same room around but here everything is already set up, and you simply move through.
The staff are also absolutely fantastic - so a huge thanks to them all for looking after us. If you are looking for a unique, rural wedding venue with the most breath taking views then get in touch;
Bashall Town,
Clitheroe,
Lancashire
BB7 3LQ
T. 01200 428 964
w. weddings@bashallbarn.co.uk
A huge thanks to Katy and David for having me along! Dave
Awesome suppliers
Videographer: RTP Film
Florist: The Flower house, Chatburn
Cake: Victoria Kett
Hair & Make-up: Genesis hair & Beauty, Clitheroe
Band: Warning tones
Dress: Dando London from Emma Louise bridal
Bridesmaids dresses: David's Bridal boutique
Groom/groomsmen suites: Menswear at Amelia's