Heather & Ben's Downham church & DIY Marquee wedding on the family farm
Wow! Heather and Ben's wedding was incredible. I don't know where to really begin talking about this wedding. It had all the ingredients for an unbelievable wedding and they all came together perfectly; the people, the church and vicar, the setting for the marquee, the outdoor games, the speeches and party, the weather... everything, and it genuinely couldn't have come together for a better couple - I love these guys. They're great fun.
Bride and Groom preparations
I started the day with Heather at the family farm house. It was very calm, and after a bit of chat I left everyone to it and headed over to see Ben and the guys over at their family farm (2 families of farmers!!) Although at the time he didn't seem it, Ben later told me he was extremely nervous in the morning, and looking back I can see it, but only compared to how much fun he was later.
For the most part the guys were just doing their thing which was great for me as I could just look out for things happening to help tell the story. But there were some hilarious moments involving beer and when the best man ordered everyone to pull out their schedules for a run through of the day.
I went back to see Heather and the bridesmaids. Things were heating up now and excitement was filling the room as the fizz got opened up and passed around.
St Leonard's Church service, Downham, and the greatest vicar of all time
Downham is a beautiful village, especially in the sunshine. When I arrived in Downham all the guests were outside the 'Asheton Arms' pub directly opposite the church drinking gin and beer. There was such a vibe in the air and everyone was excitedly anticipating Heathers arrival in a super cool vintage camper van courtesy of 'North West Vintage VW'
Andrew Froud is the friendliest and most fun and laidback vicar I've ever had the pleasure of working with. He had the church in fits of laughter comparing life to Dr Who, and just brought the whole day to life. So often vicars take everything so seriously, but Andrew knows the day is a celebration.
DIY Marquee on the family farm land
After a little stroll through Downham for photo's of Heather and Ben we headed to the reception. I think nearly all of Clitheroe was there. They are a hugely popular couple and it's not hard to see why. What's more - ALL their friends and family are great fun too. There was so much going on I was running everywhere trying to capture it all. A highlight for me though was definitely the game of rounders. Rounders should be played at all weddings.
Speeches & party time
I've never heard so much laughing. The speeches were hilarious. As I said in another blog, it can be hard to capture words in photo's so you have to go for reactions. There was a couple of touching moments when they raised a glass to much loved and lost family, but all was quickly turned around and the laughs broke out once more. My job is to anticipate those moments and capture them discreetly.
After a few more shots of the happy couple during a stunning sun set it was time for a party. The first dance was that well known track from 'Dirty Dancing' and yes, they did 'the lift'... Although Ben needed a bit of help - it had been a long day...
Award winning photography
I gained a number of prestigious awards from this wedding, but really the photo's took themselves. The day was a belter. That said I was lucky enough to gain 2 'Masters of UK wedding photography' awards from this wedding (The image at the top being one of my all time favourite shots' and also a 'This is Reportage' story award. I was so proud to win this one as only 4% of the entries worldwide were selected for one and it shows that I put everything into the whole day and not just the 'hero' shots.
So another massive congratulations to Heather & Ben for having me capture their day!!x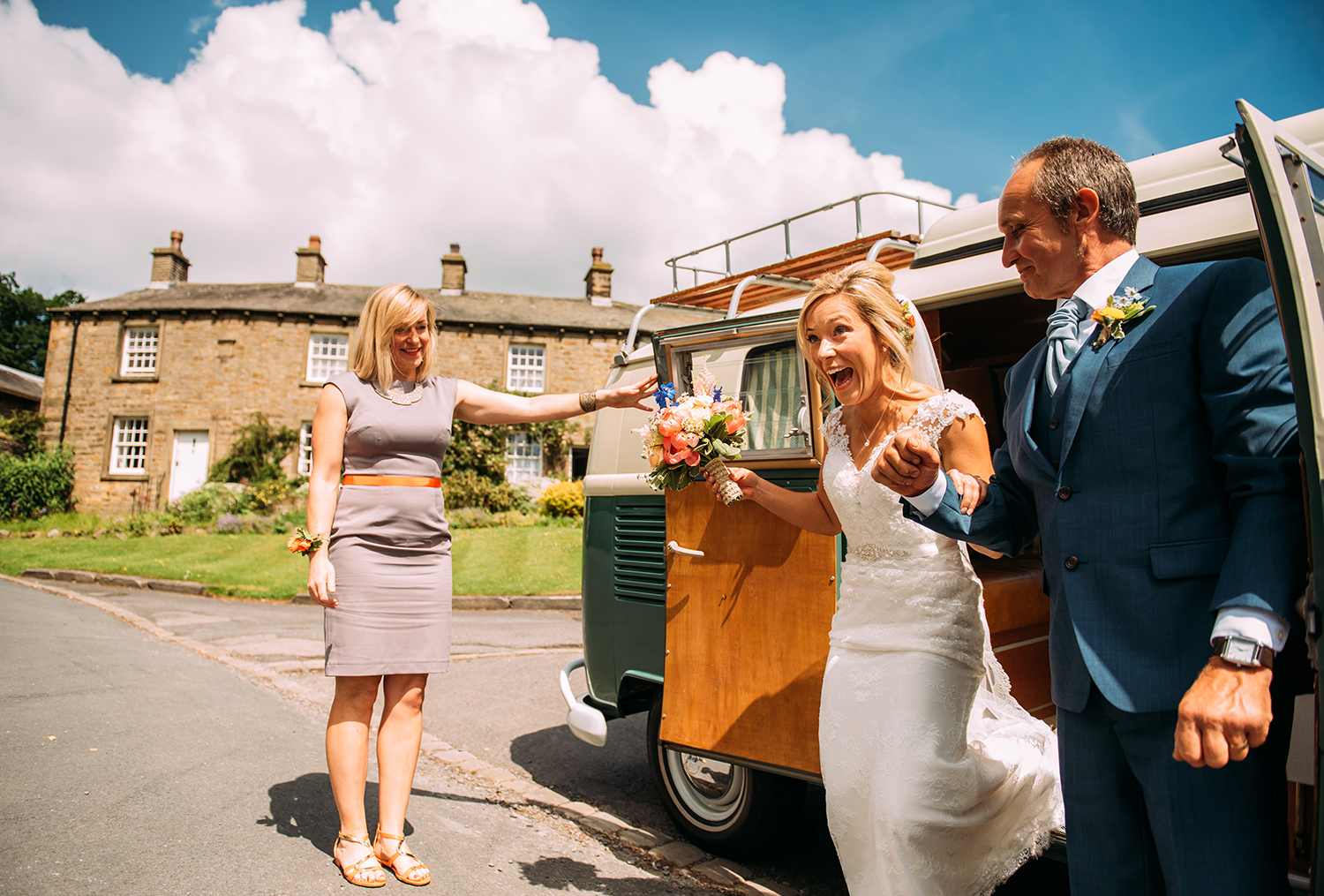 Click here to read an article I was asked to write for other photographers about my approach after winning a 'This is Reportage' award.
If you're looking for a relaxed Lancashire documentary photographer then I'd love to hear from you.